Maintaining Connections Through the Pandemic – Managing Remotely, Pt. II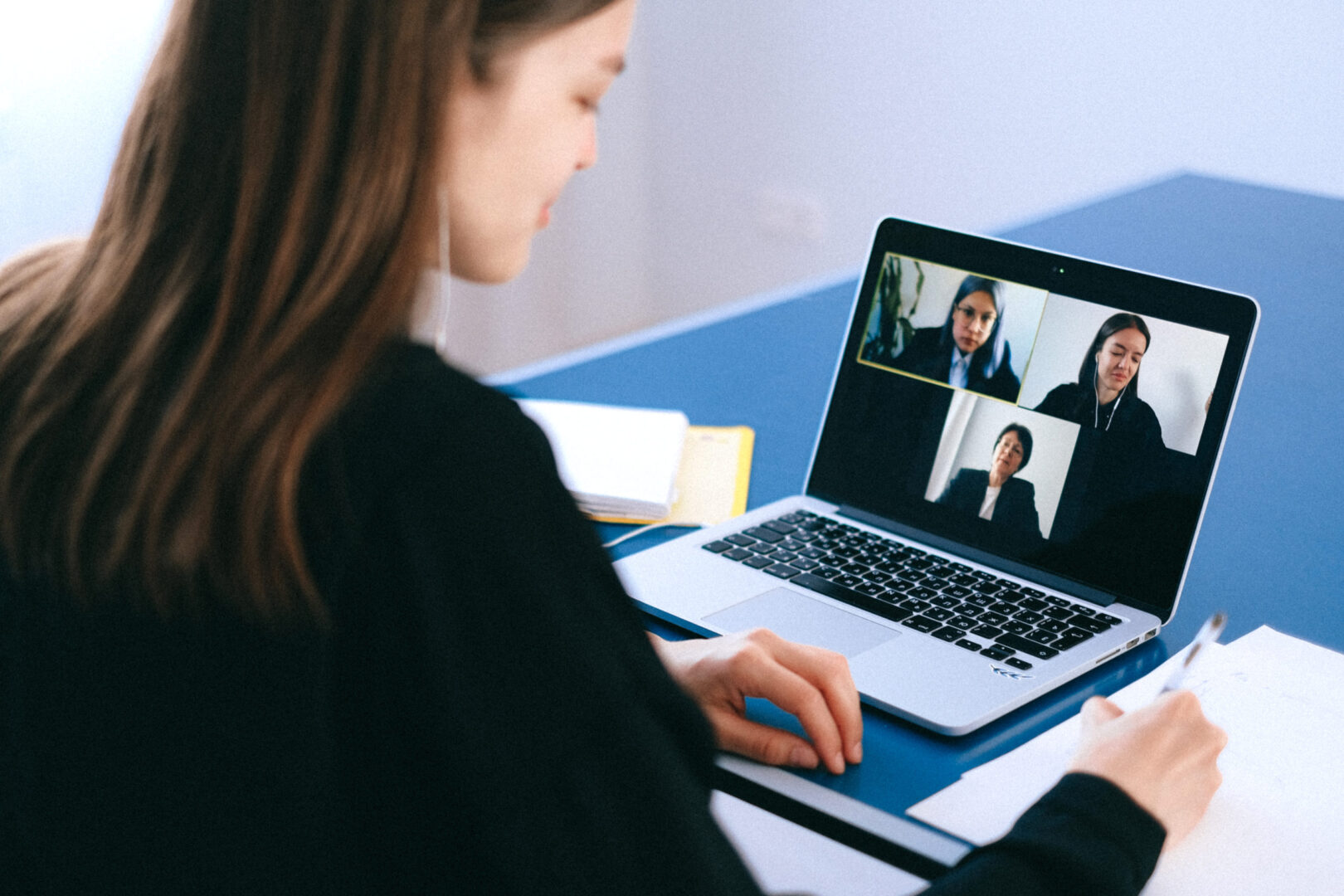 COVID-19 has prompted many companies to ask their employees to work from home to avoid further spreading the virus. As such, many employees have started to work from home using online services such as Zoom, Skype, and even social media platforms. However, leaders need to be in contact with their employees to ensure that operations are well coordinated and operated. We touched on this earlier in our Insights, but in this blog we'll be further discussing how team leaders should use communication to connect with the team while working remotely. 
Invest in technologies that foster collaboration.
According to Zogby Analytics, 41% of teams that operate remotely use Facebook, Skype, and texts to collaborate. However, employees should be given platforms that are specifically made for remote communication and projects. Such platforms will enhance trust and security of the communication from any external harm. 
Set up communication guidelines.
It is very important for leaders to draft rules and guidelines that direct employees on when and how to use communication tools. For instance, when should employees use emails?  When should they use chats? What questions or situations call for someone to pick up the phone? 
Establishing communication guidelines is important for several reasons. For example, sending project notifications via chat can be distracting to a focused employee when they are sent constantly, and members can easily lose significant messages in a thread. Emails are always appropriate for sending updates, but are not well-suited for collaboration. On the other hand, if the subject requires clarity and sensitivity, it's very important to use a scheduled call to avoid misunderstanding or leaking any confidential information. 
Manage by objective.
One key problem many remote teams face is that they lack clear objectives from their managers. It is the duty of team leaders to ensure that they communicate clear objectives to their team members and make sure proper strategies are in place. This will make communication fast and productive in terms of operations. 
Share new and measurable metrics.
Since it is highly difficult for leaders to judge employees' effectiveness on a timely basis, it is critical for leaders to focus on goals and manage expectations. In case an employee doesn't meet the goals that have been set, managers should try to analyze the hindering factors and identify new solutions and metrics that can help the employee to improve productivity. 
Make all necessary information easily accessible to your team.
During this pandemic, people are busy trying to balance an unusual routine in a different environment: home. Therefore, it is very important to note the hurdles that arise while working at home. As such, it's essential to make it as easy for your team as possible to communicate, receive information for work, and access instructions & directions. In fact, employees should not spend much time at all searching for relevant information, but rather the information should search for them (Check out the no searching revolution).
Practice continuous engagement. 
Continuous engagement promotes constant attachment between workers and it enhances productivity. An organization should ensure that there is a central place where employees are able to collaborate and engage with each other on a daily basis.  Modern internal communication tools can facilitate sharing of information among employees in real time such as digital signage, employee social networks, video chat tools, team bonding tools, intranet and forums, instant messaging tools and collaboration tools. Encourage remote employees to keep in touch and join conversations even when they are not physically available. 
Make communication and collaboration fun.
During these difficult times, people have been affected differently in terms of physical & mental health, finances, and social needs. Many are likely affected by ailments like depression because of the drastic and challenging chain of events influencing daily moods, ways of working, how they communicate, and so forth. Add a little bit of fun to it just to keep employees going in the collaboration process. This might include sharing fun moments that employees had personally or with the company. This will not only engage employees, but it will also share the company's culture and give employees a sense of belonging. 
Manage projects' deadlines and ideas with remote teams.
It's important to keep your team in check regarding deadlines and targets. This can be fostered by tools such as Trello which make creating to-do lists and tracking progress interesting and engaging.
Finally, creating standard working-from-home policies is of chief value because it gives employees a basis in which they relate to each other. This might include universally accepted ways of dressing when attending visual meetings, and setting hours in which all employees are expected to be available for calls & meetings. Policies must be clearly articulated and understood by your entire team to keep operations running smoothly. 
Need help adapting to the "new normal?" Contact Cisso Bean & Dutch for expert HR guidance today.