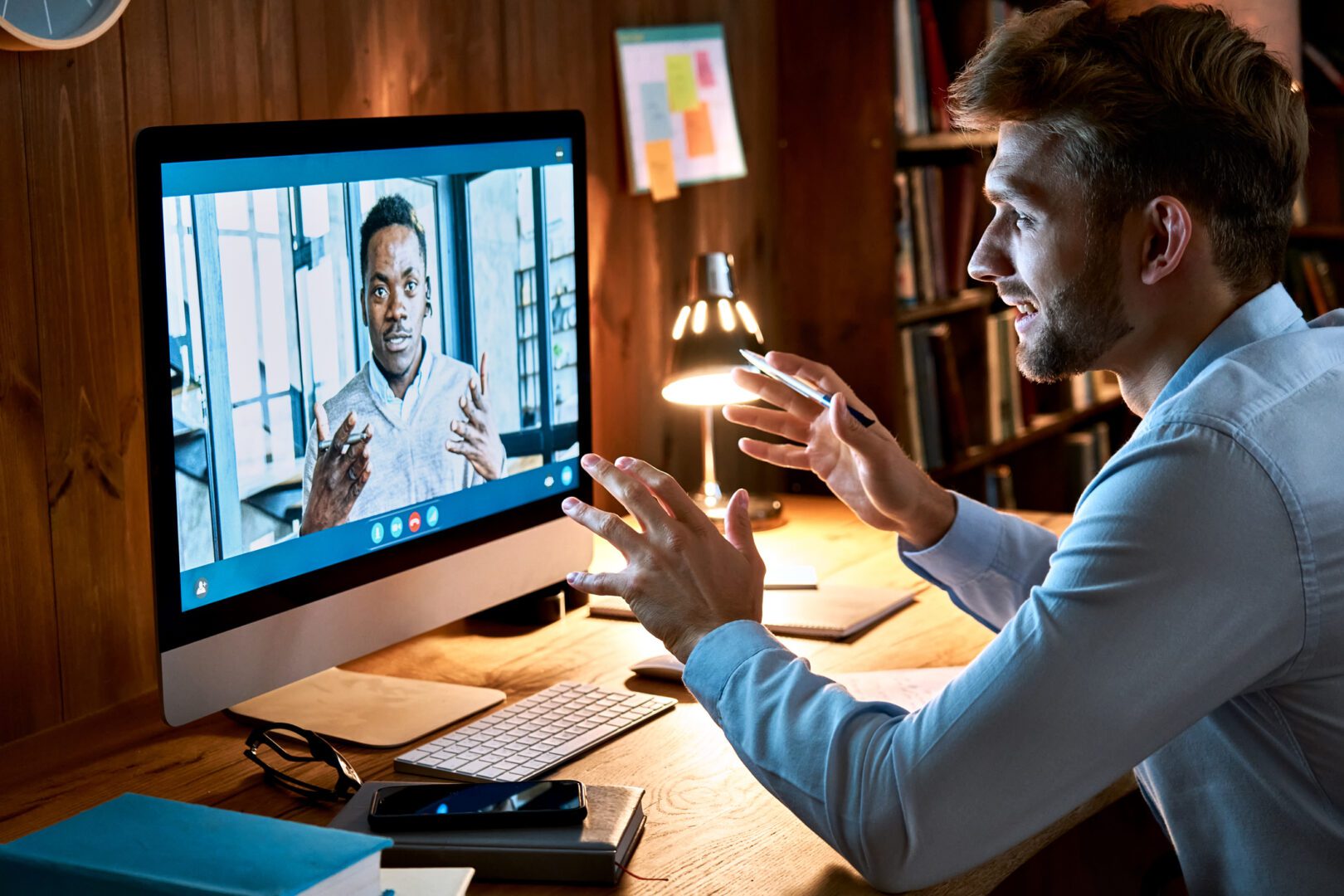 The year 2020 was a year of rapid transformation for nearly every industry in the world. There are few businesses whose daily routines and procedures were untouched by stay at home orders, social distancing, and the immense effort required to keep employees and customers safe. 
One major change that's reflected across the entire workforce is the way we manage the recruiting process. Interviews via video conferencing vs. in person interviews became the new norm. In the midst of a pandemic that is raging more angrily than ever, fewer and fewer candidates are willing to risk the health of their family and friends to travel or meet hiring managers face to face. This presents challenges to hiring managers seeking the best talent, the most obvious being that it's much easier to know and understand a person with real world interaction than it is through a Zoom window. 
For those to which this presented a significant change, you have no doubt referenced a variety of resources provided by both your conferencing platform and thought leaders that give you the basics on how to use your software and run a meeting in plain terms. However, after nearly a year under our current conditions, it's important to make sure that you're asking questions that are appropriate to our circumstances. Similarly, you must be ready to provide answers to questions you're not used to receiving from candidates.
Times have changed. Make sure your questions have adjusted accordingly. 
The year 2020 was an unprecedented challenge for workers from all walks of life, and investigating how it has affected a candidate and how a candidate overcame or responded to these challenges can be of great value in choosing your next hire. Most if not all of your candidates will have experienced some form of hardship over the past year, and how they adapted to their hardships will give you clues about their determination, resilience, adaptability, and ingenuity. 
During your interview, you may wish to ask questions such as: 
How do you like working remotely? 

Did this pandemic change your outlook on your career? 

What lessons have you learned in the past year? 

How do you organize your work day from home? 
It may seem like an odd question to ask, but you may wish to inquire about the candidate's desire to return to working in an office once the pandemic has subsided. If you're craving a return to in-person meetings and collaboration, it would benefit you to hire someone who will be similarly eager to resume a commute. 
Likewise, your answers should have changed as well. 
Communication during an interview is not a one-way street. While it's true the stress of an interview is mostly placed on the shoulders of the candidate, they will have questions of their own as they investigate how your company operates. Many of these questions are uniquely dated to 2020 and beyond. 
Be prepared to answer questions such as: 
How are you keeping your employees safe? 

How does your team communicate with each other remotely? 

What are your biggest work related challenges in relation to the pandemic? 

How did your company adjust to COVID-19? 
Use your answers to these questions to show the candidate that you truly care about the health and well-being of your employees, assuming you have taken notable measures to protect them. Demonstrate how your company responded to the momentous shifts of the pandemic, making it clear that the ship sails on despite the rough waters rocking the boat. 
It's important to note that most of the fundamentals of conducting a successful interview remain the same. Be firm in your questioning. Pre-screen everyone before you block out a section of your schedule for them. Don't rush, and make sure your notes are detailed and thorough. And while it's important to be empathetic to others during these unprecedented times, don't fail to apply pressure or question further if you feel you aren't getting the whole truth. Finally, be consistent with your screening process and interview questions for each candidate.
Under normal circumstances, a bad hire can be a painful setback. In these times, it's even more critical that you avoid these unpleasant situations. If you need help adapting your interview process to the issues facing us in 2021, reach out to Cisso Bean & Dutch today.